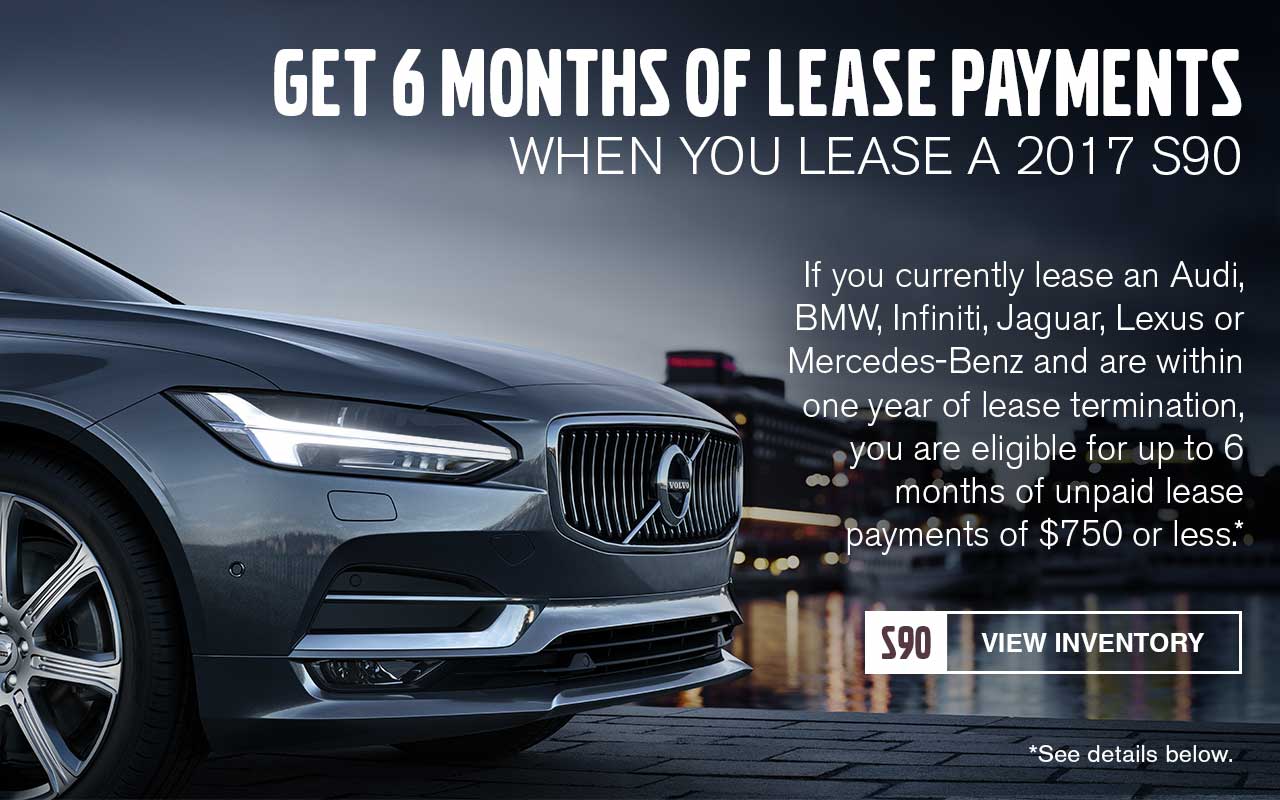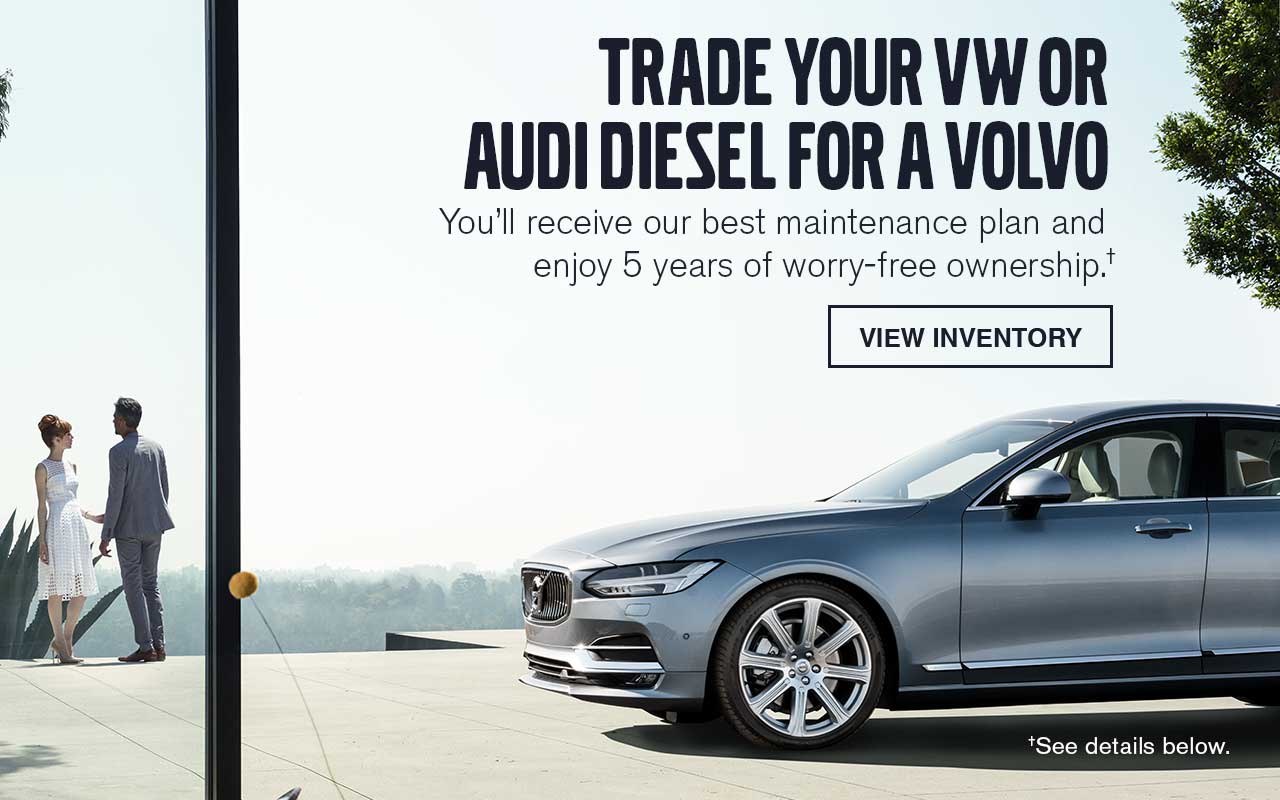 *This program is for customers within one year of their lease termination. Volvo will reimburse the customer's balance of their lease commitment for up to 6 months at a maximum of $750 per month (Maximum total Value $4,500). Retailers may choose to cover additional months at their own expense. Volvo Cars will reimburse retailers on their parts statement for the confirmed value provided by supporting documentation. No payments will be issued to customers or their financial credit institution. Volvo Cars will not cover any payments that have already been made by the customer. Only remaining payments are eligible for reimbursement. If a customer paid for the current month prior to lease/purchase of their new S90, Volvo will only pay for the ensuing months up to a maximum of 6 and $4,500. Ex: Mercedes payment made 5/15/17 and 4 more payments are remaining. Customer signs new lease with Volvo on 5/15/17. Volvo pays for June, July, August, and September. Customer must provide proof of their current lease by submitting a copy of their lease contract. In lieu of a lease contract, customers can also provide most recently dated monthly lease billing statement indication the monthly payment and the scheduled lease maturity date. †Safe and Secure Benefit :
5 years/50,000 miles of Warranty (whichever comes first)

5 years/50,000 miles of complimentary Factory Scheduled maintenance (whichever comes first)

5 years / 50,000 miles of Wear and Tear Coverage (whichever comes first)

5 years/unlimited miles of roadside assistance 
Contact us for details on how these exceed standard benefits.