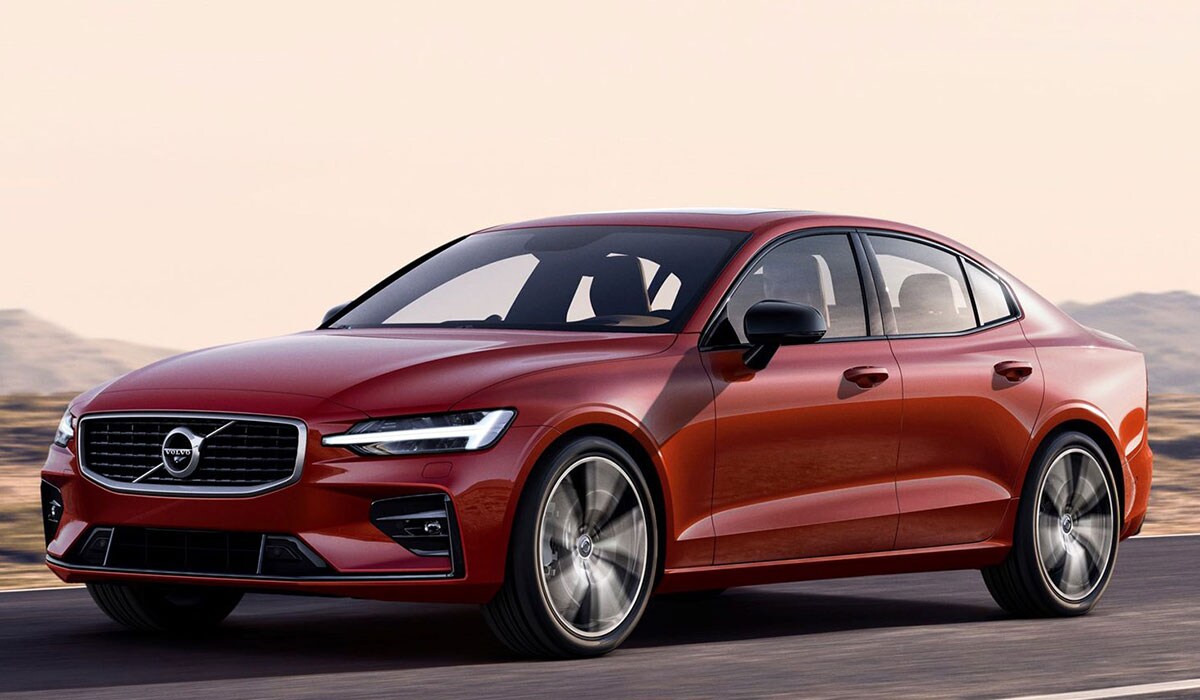 Described by Håkan Samuelsson, president and chief executive of Volvo Cars, as "a true driver's car" the 2019 Volvo S60 is the first Volvo car ever made in the US and the first Volvo car to be sold without a diesel option. Volvo's decision to manufacture the 2019 Volvo S60 at their first US manufacturing plant in Charleston, South Carolina, underscores Volvo's commitment to manufacturing jobs in the US. Their decision to market the S60 without a diesel option further emphasizes their commitment to electric vehicles and a greener more sustainable automotive future for all.
Another notable first, the 2019 Volvo S60 is the company's first premium sports sedan available through
Care by Volvo
—Volvo Cars' premium subscription service. Instead of ownership or traditional lease agreements, Care by Volvo offers customers the opportunity to drive a new Volvo with no down payment and pay for their vehicle with a flat monthly subscription rate. This flat-rate includes the costs of monthly lease and insurance payments, as well as factory scheduled maintenance fees. It's an incredibly efficient and easy way to get behind the wheel of a new, luxury vehicle.
Beyond being the first of its kind in many respects, the 2019 Volvo S60 is simply an impressive vehicle worthy of anyone's attention but especially those looking for a luxurious 5-seater that is as they say, "a true driver's car." Several engine options are available with the 2019 S60, including—two turbo-charged and super-charged plug-in hybrid petrol engines, and two petrol engines the T5 and the T6.
Henrik Green, senior vice president for research and development at Volvo Cars, describes the S60 as "one of the best sports sedans on the market" due to its impressive control and engaged performance. The S60 inherits cutting-edge technology from Volvo's 90 Series and other 60 Series vehicles, including the Volvo V60 of which it shares the same Scalable Product Architecture (SPA) platform, safety technology and infotainment system.
The S60 is a Volvo so perhaps it goes without saying, but the 2019 S60 is also one of the safest vehicles on the road. Just to name a few of its safety features—Run-off Road Mitigation and Oncoming Lane Mitigation are two steering assistance systems; optional Cross Traffic Alert with autobrake assists with collision prevention; and, City Safety with Autobrake—the only system on the market to recognize pedestrians, cyclists and large animals—assists drivers in avoiding potential collisions.
When it comes to smart technology that adds premium entertainment to an already premium drive, the 2019 Volvo S60 includes Volvo Cars' Sensus Connect infotainment system, which is fully compatible with Apple CarPlay, Android Auto and 4G. The S60's tablet-style touchscreen is intuitive and easy-to-use, and offers drivers seamless access to all car-functions, navigation systems, and in-car entertainment.
A true driver's car. One of the best sports sedans on the market. The 2019 Volvo S60. Stop by Volvo Cars Walnut Creek to learn more reasons why the S60 is a luxury vehicle that by all accounts is a cut above the rest. Meet with a member of our Volvo sales team today and they'll share anticipated S60 arrival dates as well as how you can place an S60 pre-order.