The SUV market is full of choices. Whether you're looking for fuel efficiency, extra seating, ample cargo, off-road capability, or smart technology, there's an SUV out there designed for you. But with so many options it can be difficult to decide which one's really the right one, you may even start thinking, "They're all the same, what difference does it make?" But difference, that's the keyword. Knowing the difference between SUVs makes it easy to spot the right one. So today let's go over a few of the key features that set the all-new 2018 Volvo XC60 apart from the rest.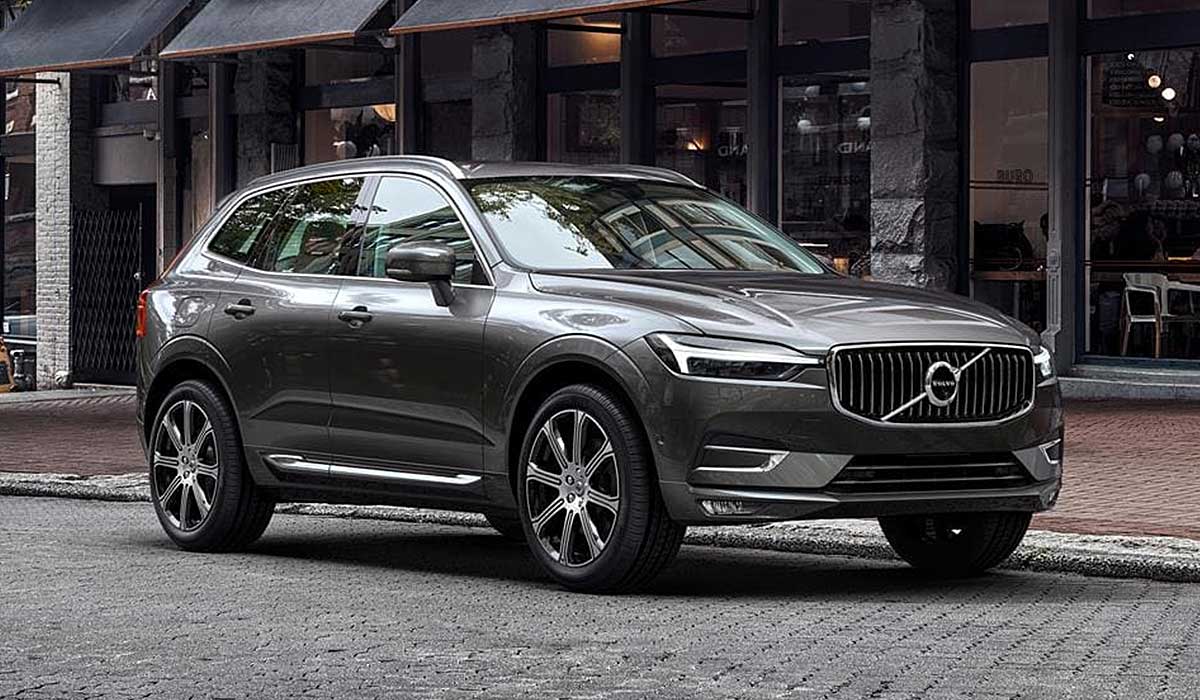 Three Engine Options
The 2018 Volvo XC60 has three engine options: T5 4-cylinder turbocharged engine, T6 4-cylinder turbocharged supercharger engine, and a T8 Twin-Engine that puts out 400 horsepower and 472 lb-ft of torque. Ready to drive? The XC60 has power to spare.
Drive Modes
Regardless of which engine you choose, each engine offers four distinct drive modes — Economy, Comfort, Off Road, and Dynamic. With the touch of a button you can change your drive mode on the fly to adjust for terrain or passenger comfort.
IntelliSafe
This next generation of safety technology includes Volvo's stated commitment to end traffic fatalities and serious injuries by 2020. IntelliSafe includes a host of advanced safety tech features such as City Safety, which will fully brake for you if it detects an accident. City Safety will also alert you and brake if necessary if it detects pedestrians, bicyclists, motorcycles, vehicles and small or large animals in your path. And remember, City Safety is only one IntelliSafe feature. There are many more.
Sensus Connect Infotainment
Even if you don't have a smartphone, Sensus Connect is a breeze to use because all features are easily accessed via three distinct screens. The middle — the default screen — is your main screen, just swipe to the right to access your safety features screen (eg., 360° camera, Park Assist, etc.) and swipe to the left to access your music and phone features. And the cool (or hot) part is, regardless of which screen you're on, your heater and A/C controls are always centered at the bottom of the screen. So with one touch you can adjust your cabin's heating and cooling system.
Volvo Safety Standards
It's pretty well known that Volvo understands safety, they created the three-point seatbelt after all. Safety is a top priority for every driver and it's a top priority for Volvo, so in addition to the available IntelliSafe features, the all-new 2018 Volvo XC60 includes Volvo's patented reinforced safety cage, seven airbags, and even comes with optional dog safety equipment to keep four legged passengers safe from harm.
Step inside the all-new Volvo XC60 with our Volvo product specialist Tori. In this brief explorative video, Tori shows off several of the XC60's unique features so you can see what makes the XC60 one of the most well-rounded and best SUVs on the market for every type of driver. Come by our Walnut Creek Volvo dealership for a test drive and experience firsthand the full power and refined comfort of the all-new 2018 Volvo XC60.