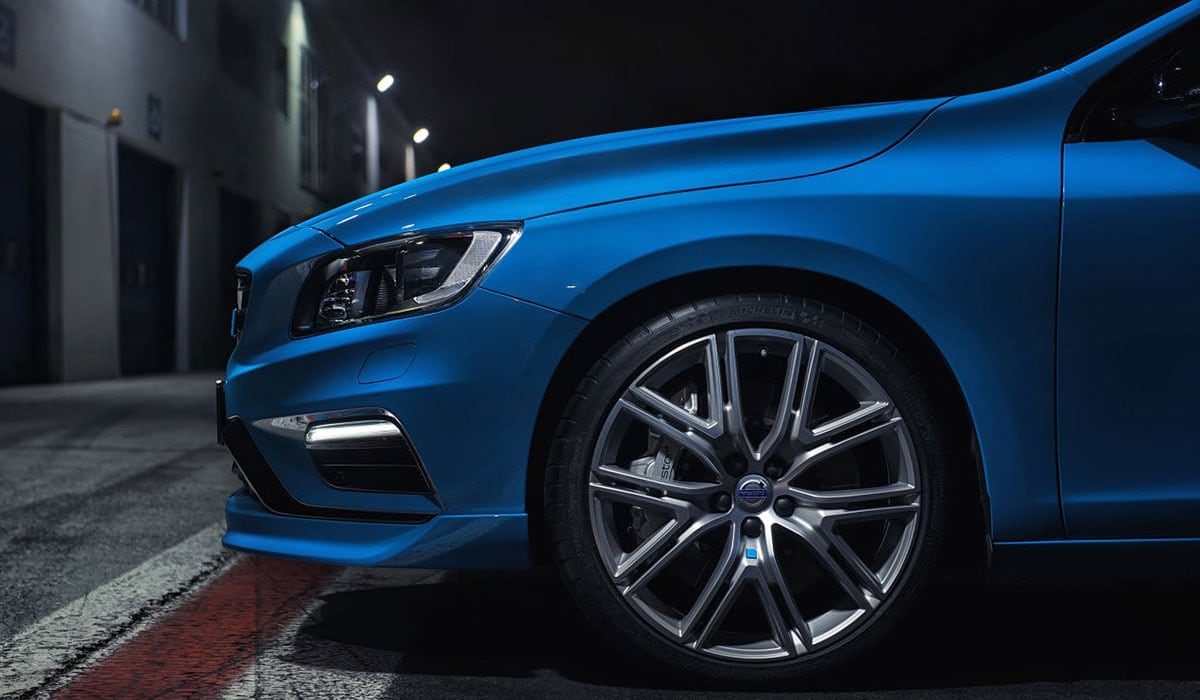 Polestar is Volvo Cars' longtime performance partner that strives to deliver the optimal driving experience — one that is safe, balanced and predictable. With twenty years of motorsport experience, Polestar uses their deep knowledge of the racing circuit to develop and shape Polestar vehicles and products, always with a focus on enhancing the driving experience by making drivers feel more balanced and confident behind the wheel.
Currently, Polestar Engineered cars include the Volvo S60 and V60, and Polestar Engineered Parts are available for the Volvo V40, S60, V60 and XC60 Classic. Polestar Engineered Parts include interior and exterior components such as:
spoilers,
door decor,
gear knob, and
wheels.
As well as a Polestar engineered intake and exhaust stainless steel system designed to reduce pressure and increase flow, both of which, when done together, improve performance and lend a Polestar vehicle a very specific head turning look.
Polestar Engineered Optimization focuses on optimizing the entire powertrain by identifying improvement areas to offer drivers a more precise, balanced driving experience. This optimization is achieved by analyzing and refining the vehicle's throttle response, gearshift speed, engine performance, AWD torque distribution and more.
If you've been hearing the Polestar name a lot lately, it's because Polestar is going beyond performance, beyond parts, and beyond optimization. Polestar is going green. Joining the Polestar lineup in 2019 will be the Polestar 1, a hybrid Polestar Volvo with three electric motors capable of delivering 100 miles of all-electric driving range, 600 combined horsepower and 738 pound-feet of torque. The Polestar 1 will be the newest addition to Volvo's revolutionary subscription service, which allows car owners the convenience of bundling all monthly fees — lease payments, insurance costs, maintenance fees, and more — into one monthly payment.
Polestar 1 preorders are now open. If you're interested in a hybrid, high-performance Volvo, let us know. Stop by Volvo Cars Walnut Creek and speak to a member of our sales team and they'll help you place your Polestar 1 preorder. But if you want to wait…coming in 2020, we'll see the debut of the Polestar 2 sedan and in 2022 the Polestar 3 crossover. Very. exciting. times.