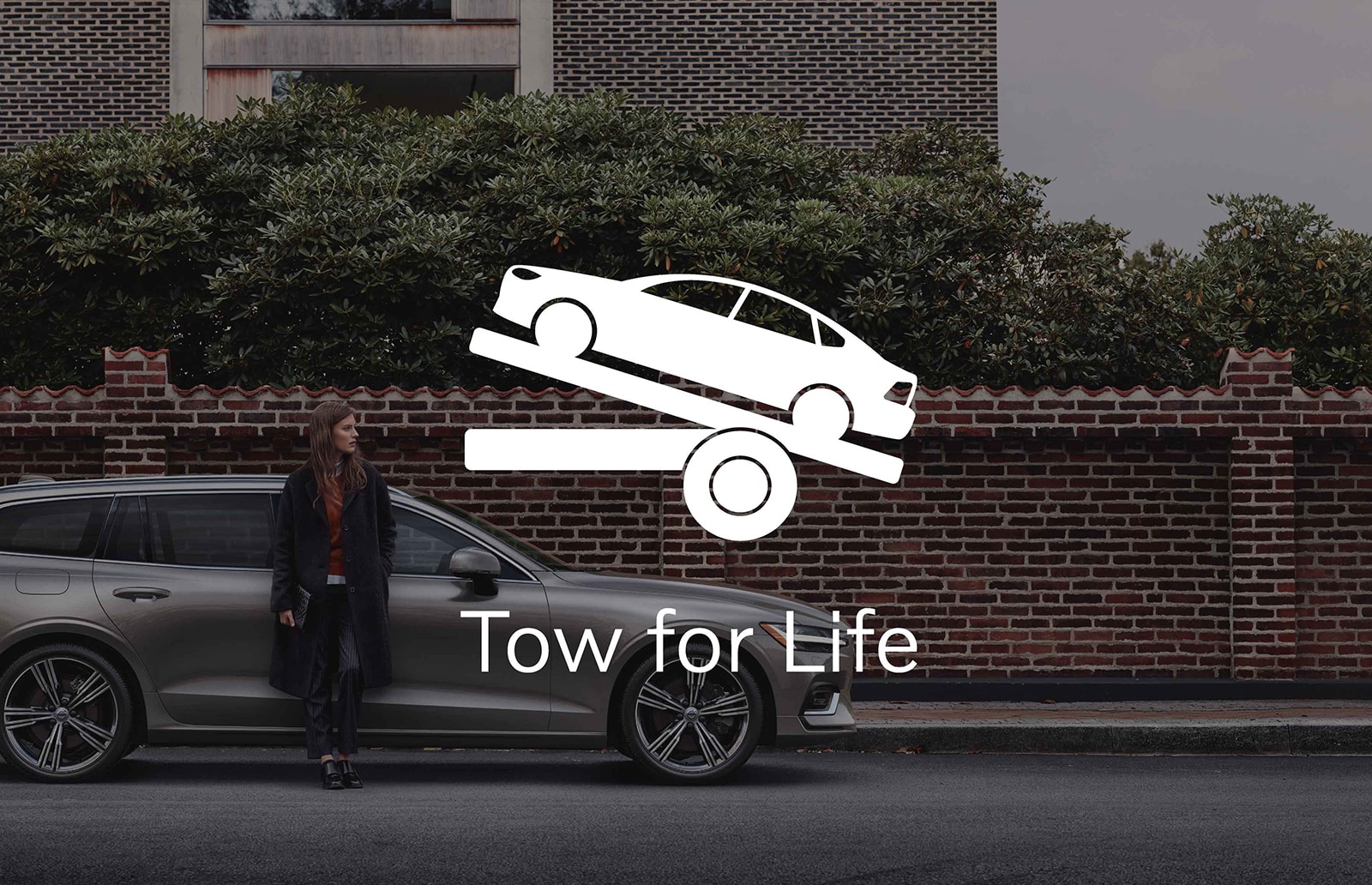 No matter the model, no matter the model year, if you drive a Volvo then you have free roadside towing for life. That's right, free roadside towing for life. It's called Tow for Life and it's part of Volvo's expanded suite of complementary services.
Complimentary roadside towing is already available under a new Volvo car's warranty, what Tow for Life does is extend that same service to post-warranty vehicles. So, regardless of vehicle age or mileage, if you drive a Volvo, you're covered.
Tow for Life ensures Volvo drivers that in the event of a breakdown help is on the way, and it provides drivers the added assurance of knowing their Volvo will be taken to a local Volvo retailer, where factory-trained and certified technicians will repair their Volvo using genuine Volvo parts and repair methods.
What you need to know about Tow for Life
The number. In the event of a mechanical or electrical breakdown, call Tow for Life at 1-800-638-6586.
The distance. Tow for Life covers the first 25 miles to any authorized Volvo dealer. Please note, there is an overage fee for mileage beyond the initial 25 miles.
The dealers. Tow for Live will tow your Volvo to the nearest authorized Volvo dealer.
If you are looking for more comprehensive post-warranty roadside assistance coverage, then you may want to check out Volvo Roadside Plus. Volvo Roadside Plus includes tire changes, battery jumps, trip interruption coverage, and more assistive services for just $89.99/year.
To learn more, give us a call or stop by our Volvo Walnut Creek dealership. A member of our Volvo sales team will be happy to provide you with more information on
roadside coverage plans
and Volvo warranty services. As a leading supplier of Volvo vehicles in the East Bay Area, we know a thing or two about Volvo and love getting our customers the vehicles—and services—they need.