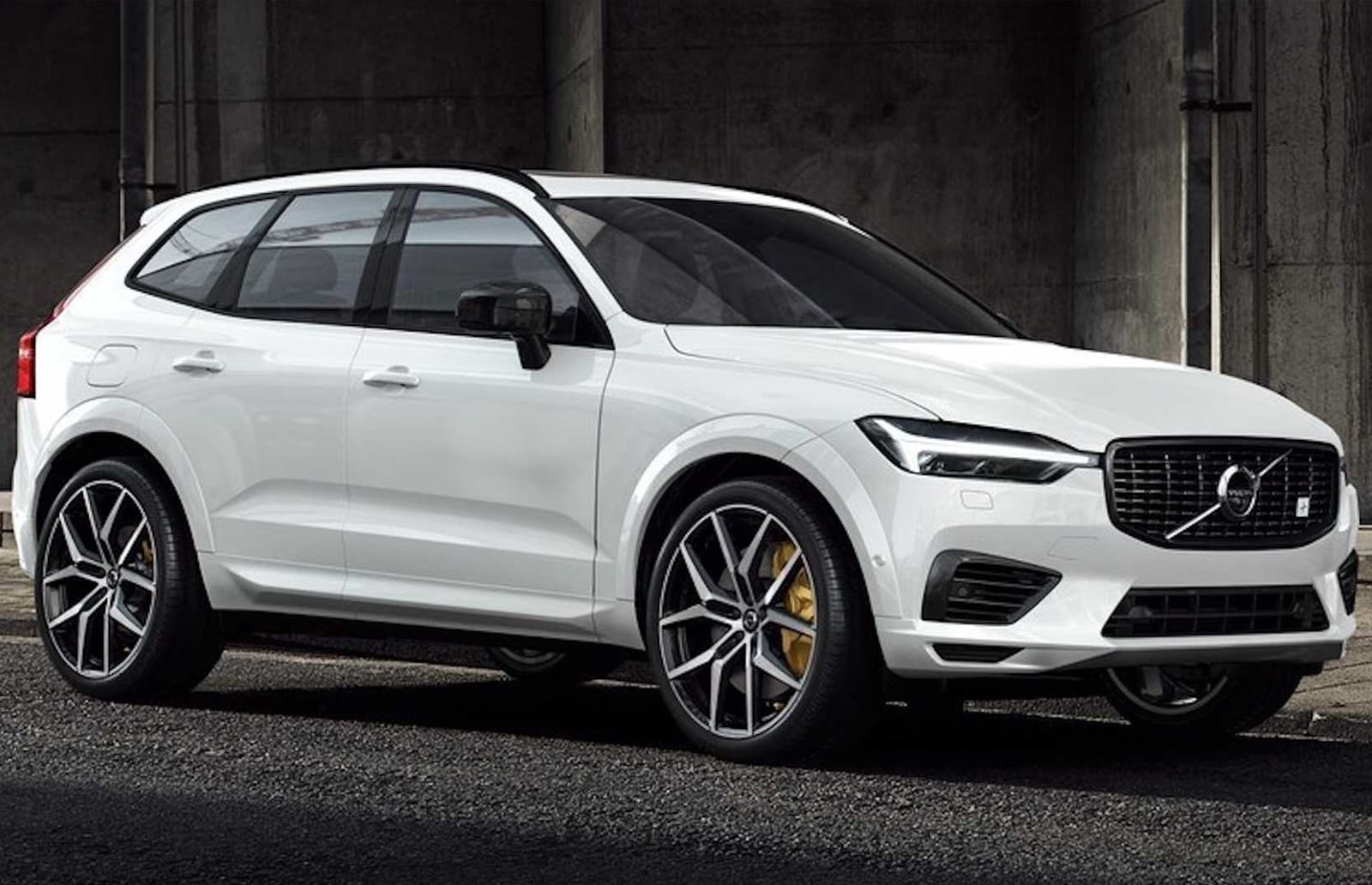 What began as a racing team has become the brand name for Volvo's forthcoming electric cars, Polestar. Polestar Engineering will soon be featured across Volvo's 60 line-up including the Volvo S60 sedan and the V60 wagon, but right now consumers can find it on the 2020 Volvo XC60 T8 Polestar SUV.
This speedy Volvo goes 0 to 60 in 4.9 seconds and delivers 415 horsepower and 494 lb-ft of torque (max. combined), it is without question the raciest Volvo on the market. Let's take a closer look at this hotrod of Volvos, the 2020 Volvo XC60 T8 Polestar.
Electric Powertrain
Volvo's T8 powertrain adds an 87-hp electric motor for the rear wheels and its denser battery increases storage to approximately 10% to 11.6 kWh capacity, which allows for 18 miles of electric-only driving. Plus, its battery and energy recapture improves overall mileage by 3mpg combined, which earn it a 27 MPG and 57 MPGe EPA-rating.
The Look
The 2020 Volvo XC60 T8 Polestar delivers an elegant interior with spacious second and third row seating, and enough cabin space for adults and luggage. It includes all the standard and available equipment you could hope to find in a luxury vehicle including a standard 12.3-inch digital dash display. The Polestar appearance package includes mostly gloss-black body kit, grille and exhaust tips, gold seat belts, and a high-end Bowers & Wilkins audio system.
The interior is elegant and the exterior is stylish designed. This XC60 is a compact luxury crossover that's packed with comfort and quiet to drive. It's also free from vibrations, due in part to its chassis upgrade, which includes Ohlins manually adjustable shocks and a strut-tower brace. It also features premium Akebono brakes, and 14.6-inch front rotors with six-piston, gold painted calipers.
Safety
It's a Volvo. The XC60 T8 Polestar comes standard with Volvo's automated emergency braking, blind-spot monitoring, and lane-departure system. Standard wheels measure 21 inches in diameter, with an available 22-inch Pirelli P-Zero upgrade.
For eco-conscious drivers looking for a high-performance luxury ride that offers the thrill of speed, the 2020 Volvo XC60 T8 Polestar is the SUV for you. It's a more aggressive XC60 that combines big power and extreme comfort to create a solid, lively driving machine.
For more information on the 2020 Volvo XC60 T8 Polestar, call or stop by our Volvo Walnut Creek showroom. Every day our team of Volvo experts connects drivers in the East Bay Area with the Volvo best suited for their lifestyle. If you're in the market for an alternative energy family vehicle that does not skimp on style or speed, stop by and ask about the 2020 Volvo XC60 T8 Polestar today.