It's no secret that Volvo cars are built to offer drivers a higher standard of "more." What you might not have known, is there are some unexpected ways to get even more out of your Volvo.
When you buy a certified pre-owned Volvo, you'll get many of the same benefits of a new Volvo car with a better price tag. Perhaps more importantly, you'll have the opportunity to take advantage of unique benefits and warranty options that come packaged specifically with CPO Volvos.

What to Expect from Your CPO Volvo Warranty?
In addition to lower monthly payments, the certified pre-owned Volvos you'll find at Volvo Cars Walnut Creek come with an impressive selection of warranty perks. These include:
5-year warranty with no mileage limits
24-hour Volvo Roadside Assistance
Zero deductible for warranty-covered visits
Access to Volvo maintenance center service
A full CARFAX vehicle history report with a buyback guarantee
These benefits alone add a ton of value to your vehicle purchase. You'll be set up to save on a range of maintenance services, with coverage that can take care of a variety of essential repairs.
Understand the Value of a Certified Pre-Owned Car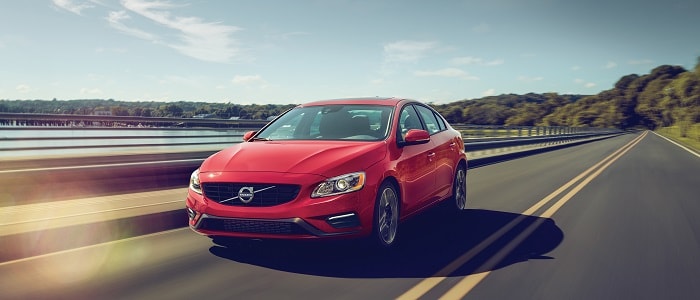 Many drivers make the mistake of looking at certified pre-owned cars as just used models with fancy branding. That couldn't be further from the truth. While CPO models have had previous owners, they distinguish themselves with their impressive standard of quality.
When you buy a certified pre-owned car, you're getting a model that's been run through a ringer of professional inspections. The 170-point inspection utilized by the Volvo process is designed to determine if a car can provide a like-new experience. If the car being tested can't pass the inspection, it can't be solid as a certified pre-owned car.
CPO cars, in turn, make it possible to get all the value of something new at a better price. If you can get the same features and performance for less, it only makes sense to do it. The certified pre-owned inventory at our dealership represents some of the most valuable options available in the areas of Concord, Pittsburg and Antioch.
Schedule a Visit to Our Certified Pre-Owned Volvo Dealership
If you're interested in a value-rich certified pre-owned car, get in touch with the sales team at Volvo Cars Walnut Creek. Our location in Walnut Creek, CA offers a rich selection of CPO models for drivers in Brentwood, CA. We can offer you everything from sedans like the Volvo S60 and S90 to SUVs like the Volvo XC60, XC70, and XC90.
Don't hesitate to get in touch with us any questions you have about our certified pre-owned inventory. We can help you find the right CPO car for your life on the road. We can likewise connect you to financing that can make the certified model you're interested in more affordable. We take pride in being a valuable vehicle resource for all our Bay Area customers.