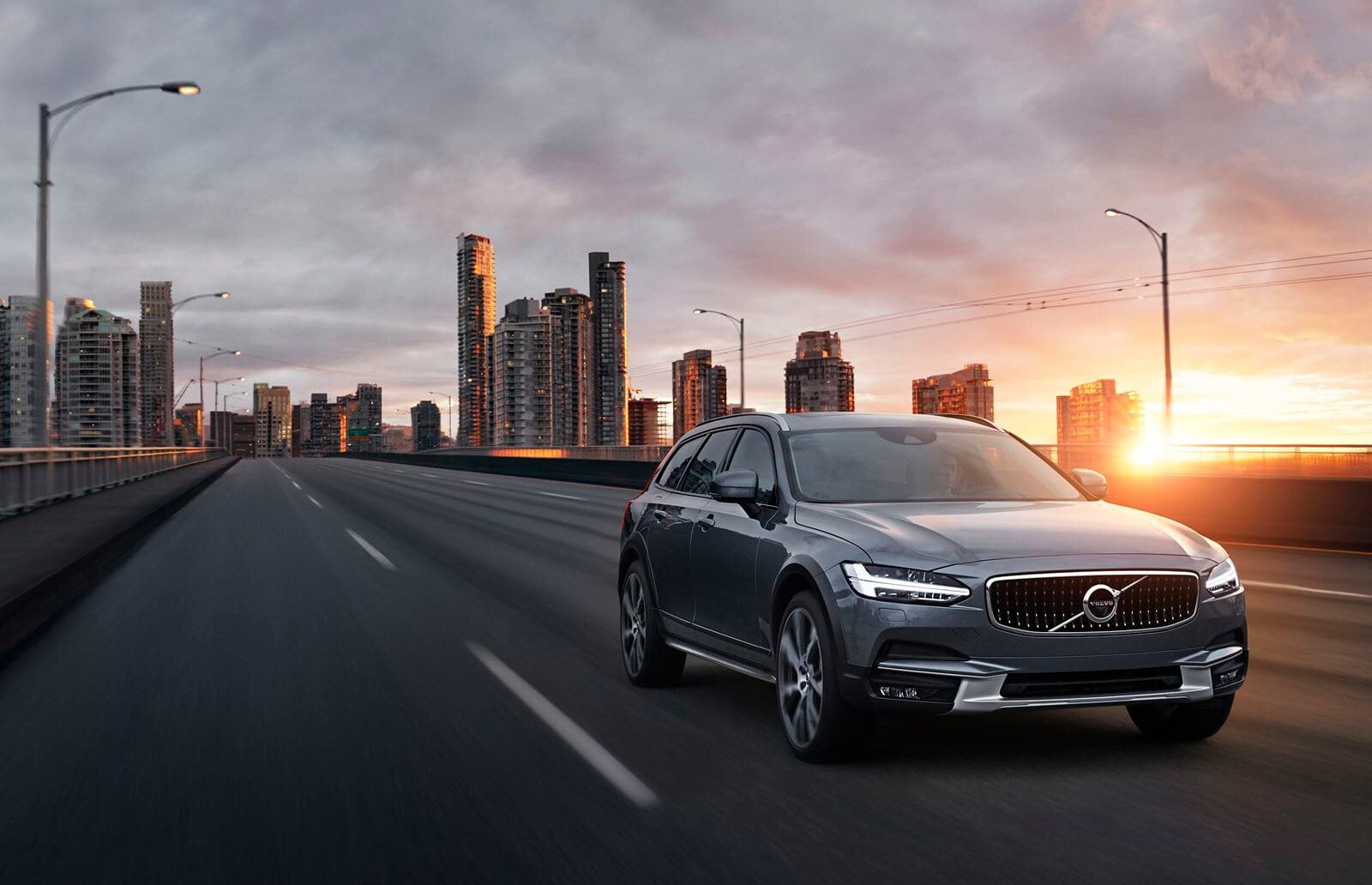 Why buy the 2020 Volvo V90 Wagon? Well, for starters, Volvo's luxury crossover wagons are among the most visually appealing wagons you might ever see. Really. And they don't stop there. With seating for five and the latest infotainment features, the Volvo V90 delivers on comfort, connection, and value.
Last month, the 2020 Volvo V90 Wagon took home Kelley Blue Book's 5-Year Cost to Own Award, which may not sound like the most glamorous award, but go ahead and roll out the red carpet anyway. Because if you're a V90 Wagon owner then you've done an excellent job at picking out a truly exceptional car.
The 5-Year Cost to Own Award takes into consideration depreciation, expected fuel costs, finance and insurance fees, maintenance and repair costs, and state fees, which when combined provide consumers with an accurate projection of what their vehicle will cost over time.
Let's take a look at some of the features that make the V90 Wagon a head-turner that's worth every penny.
Easy, Stable Infotainment System
Volvo's Sensus system provides an intuitive touchscreen interface that merges car functions, navigation, connected services and applications such as Spotify, Pandora, Baidu, and TuneIn. It's easy-to-use and portrait-oriented touchscreen allows for fast access to a host of infotainment functions and features, including Apple CarPlay and Android Auto.
Powertrain Technology
Powered by Volvo's Drive-E powertrain, the Volvo V90 Wagon delivers 250 horsepower front-wheel-drive in its T5 model and 316 horsepower all-wheel-drive in the T6 model.
Standard Safety and Driver Assistance
Something's don't change, and for good reason. Volvo has always been, and continues to be, a pioneer in the field of automotive safety. Volvo's City Safety technology is standard on all new Volvos and improves driving safety for all on the road — driver, passenger, pedestrian, bicyclist, even moose. Volvo's City Safety technology combines automatic braking functionality and collision avoidance systems to avoid collision and mitigate impact if collision is imminent.
Plus, thanks to its use of boron steel, Volvo's patented SPA platform has led to the production of the strongest Volvos on the road to day. It's a platform that protects people inside and outside the car.
For more information on the award winning 2020 Volvo V90 Wagon or to take one out for a test drive, stop by our East Bay area Volvo dealership and meet with a member of our Volvo Walnut Creek sales team. We'd be happy to review all the features in the 2020 Volvo V90 wagon in greater detail and show you the features that prove its undeniable value.