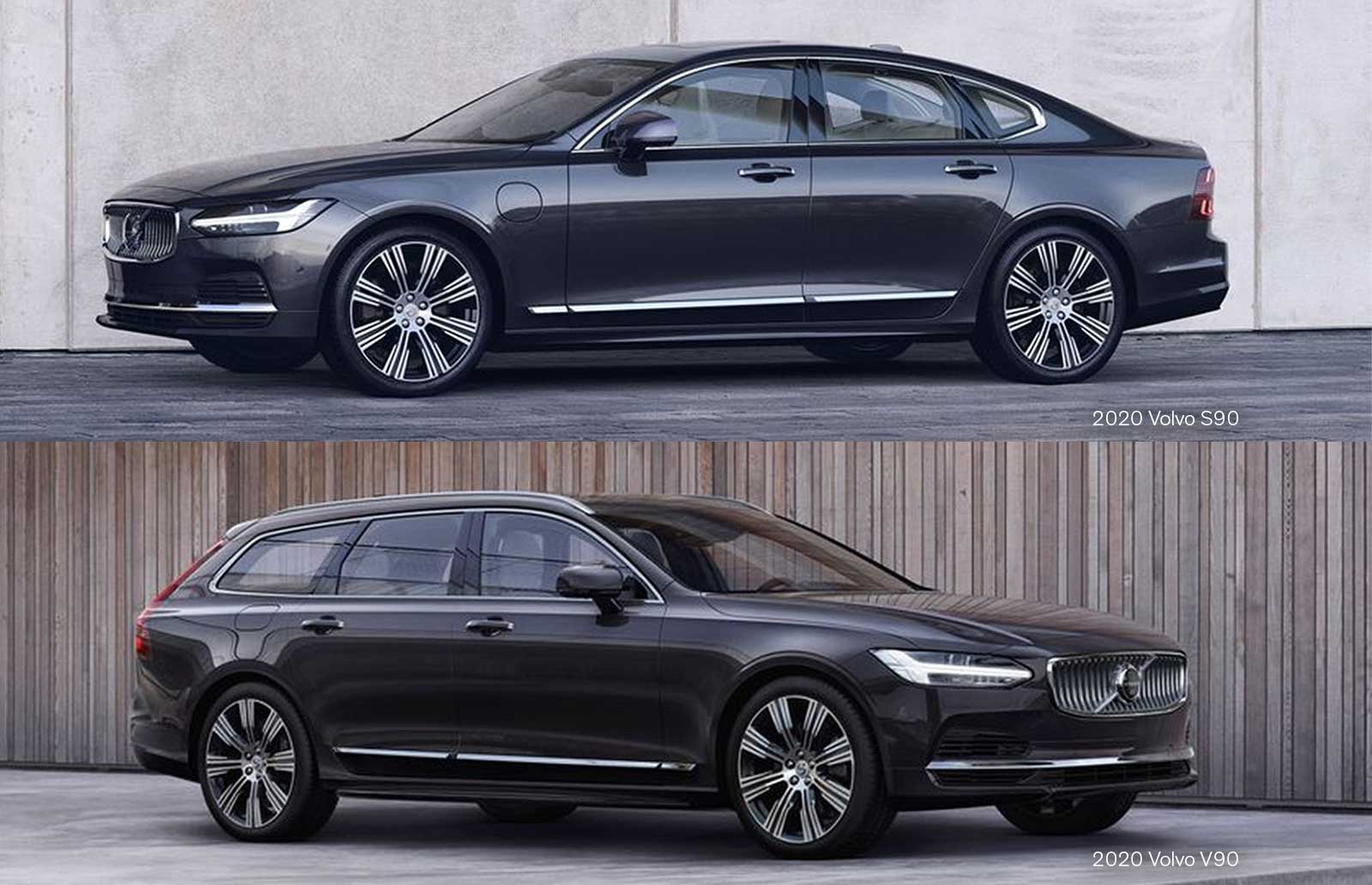 Earlier this year, Volvo rolled out a series of refinements for two of its most popular models — the Volvo S90 sedan and the Volvo V90 Wagon and V90 Cross Country Estate. Plus, Volvo also made its 48 volt mild hybrid powertrain available on every new Volvo model. Today, let's take a look at these new designs and offerings, and see what the availability of the hybrid powertrain option means for Volvo.
Exterior Design Updates
New fog lights, new spoiler designs, and new lower front bumpers are all new features found on both the Volvo S90 and the Volvo V90 models. The V90 luxury wagon and V90 Cross Country also received a redone rear light design, which includes full LED-powered signature lighting in addition to sequential turn indicators. In addition, both models now offer a host of new exterior colors and wheel options, which add to Volvo's already ample list of customization options.
Interior Design Updates
Both the Volvo S90 and V90 models have received substantial interior design updates that build upon Volvo's already luxurious interior experience. Updates include:

Comprehensively upgraded, brand new, state-of-the-art Bowers & Wilkins audio system that provides an even better in-car sound experience. These enhanced acoustics are due in part to an upgraded amplifier and automatic vehicle noise compensation.

New Advanced Air Cleaners give drivers the ability to monitor air quality from their center display screen. This new system not only gives drivers control over air quality, it can clean cabin air of nearly all particles within the matter of minutes.

USB-C charging points are now featured in both the S90 and V90 models. These new charging points replace the older model's 12 volt outlets.

Wireless charging functionality is also now available on most S90 and V90 models

All S90 and V90 models now come with the options of the exclusive tailored wool blend seats that were first introduced on last year's XC90 models; and, a leather-free option is available for top trims models
Hybrid Powertrain
Volvo's 48 volt mild hybrid powertrain options are now available on every single Volvo model. These hybrid powertrains were first introduced to the Volvo lineup on last year's XC90 and XC60 SUVs, and the XC40. The availability of the hybrid powertrain on the V90 is the first electrified variant in the luxury wagon's Cross Country history. Drivers of these hybrid variants will enjoy 15% fuel savings and emissions reductions in real-world driving conditions. Plus, the regenerative braking energy recovery system reduces fuel consumption and emissions by recovering kinetic energy while braking.
For more information on the exterior, interior, and powertrain upgrades for the Volvo S90 and V90 models, call or stop by our Volvo Walnut Creek dealership. Ask to meet with a member of our sales team and they will review these upgrades in greater detail and set you up with a Volvo test drive. Come for your test drive and see how you can enjoy a safer, smoother, more luxurious driving experience in the East Bay area and beyond. Stop by Volvo Cars Walnut Creek, today!