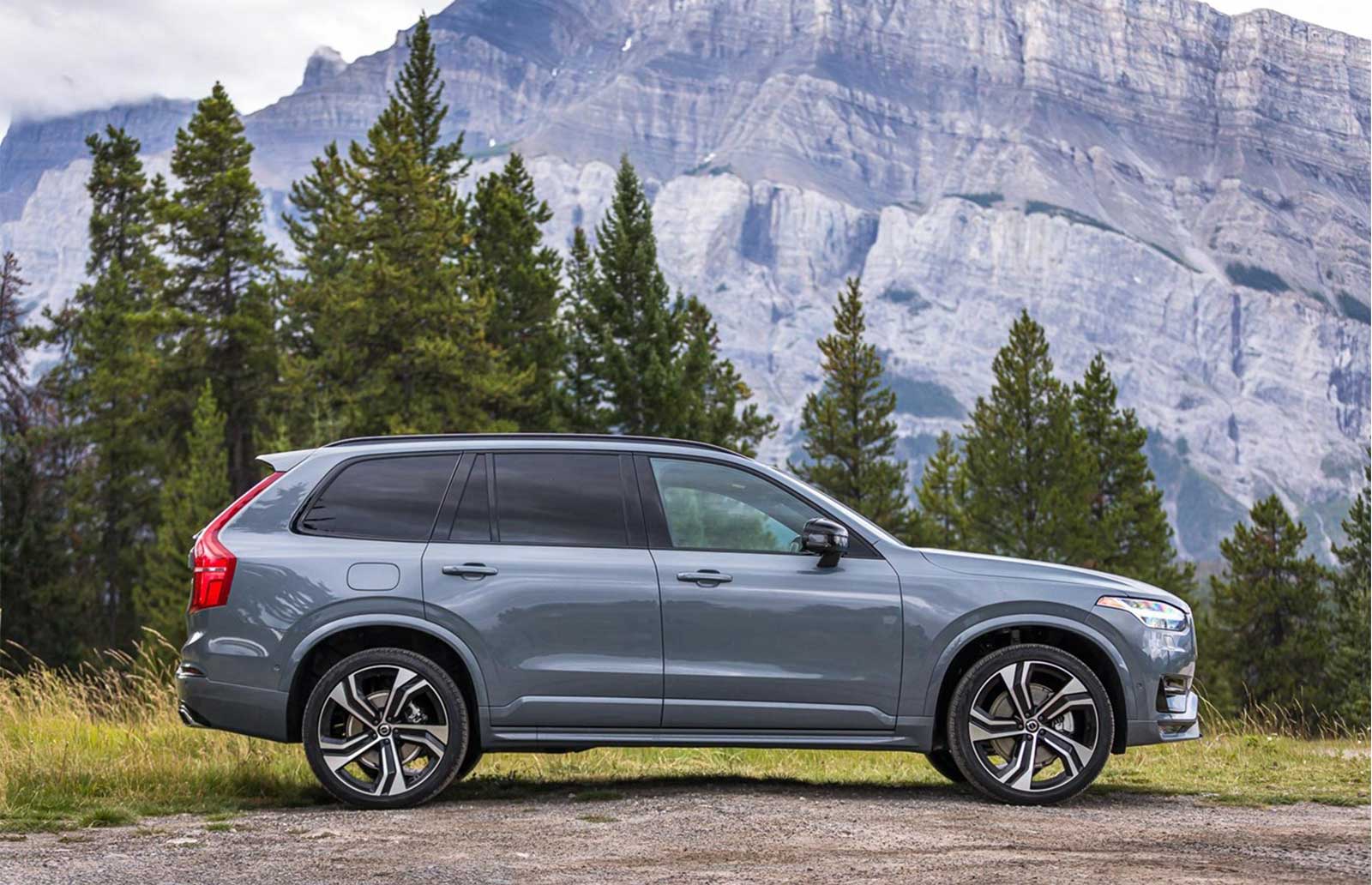 Last month Parents magazine released its 10 Best Luxury Cars for 2020 and, unsurprisingly, the 2020 Volvo XC90 made the cut. Today let's take a moment to review the features that placed the Volvo XC90 on such an esteemed list and examine why the Volvo XC90 is an excellent choice for families looking for a safe, comfortable, connected ride.
Safety
For decades, Volvo has been synonymous with safety, their progressive safety systems are often why drivers with families choose to buy a Volvo in the first place. And Volvo continues to build upon their reputation as a leader in automotive safety with the further development of advanced safety systems, such as their Scalable Product Architecture (SPA) platform and driver assistive features.
In fact, the Volvo XC90 was the first Volvo car to be launched on Volvo's SPA platform, which now forms the basis of all Volvo cars in the 90 and 60 Series. The SPA platform's extensive use of boron steel has resulted in the strongest Volvo cars to date. It is also one of the safest, thanks to the variety and availability of new safety systems that actively protect passengers and pedestrians.
For example, standard on all Volvo models is Volvo's City Safety Technology, which combines automatic braking and collision avoidance systems to protect people from a range of accident scenarios. Plus, it is the only system on the market that can detect pedestrians, cyclists and large animals.
Additionally, the Pilot Assist driver assistance system actively helps drivers avoid collision and works at speeds up to 80 mph.
Interior Space & Flexibility
The Volvo XC90 can seat up to seven passengers and as
Parents magazine notes
, the interior of the XC90 is so roomy you can comfortably fit up to four car seats or boosters.
Plus, in the third row, on the passenger side, there is also a tether for drivers who wish to safely install a forward-facing car seat.
Connectivity and Infotainment
This is a luxury list after all. One reason the 2020 Volvo XC90 made it to Parents magazine best luxury cars for 2020 is its Sensus infotainment system. Sensus is as intuitive as it is comprehensive. It seamlessly and easily combines: car functions, navigation, connected services and in-car entertainment applications such as Spotify, Pandora, Baidu or TuneIn, and smartphone integration with Apple CarPlay and Android Auto.
Powertrain Options
Proving luxury and eco-friendly go hand-in-hand, the Volvo XC90 has several different powertrain options including a 400-horsepower plug-in-hybrid option. Additional powertrain options include a 250- and a 316-horsepower gasoline engine. Both hybrid and gasoline options are mated to an 8-speed automatic transmission.
For more information on the new features in the 2020 Volvo XC90, give our Volvo Walnut Creek dealership a call. A member of our Volvo sales team can review the 2020 Volvo XC90 in greater detail as well as review available purchase and finance options. As a leading retailer of Volvo cars and SUVs in the East Bay Area and beyond, Volvo Cars Walnut Creek is here to help you find your next new car.