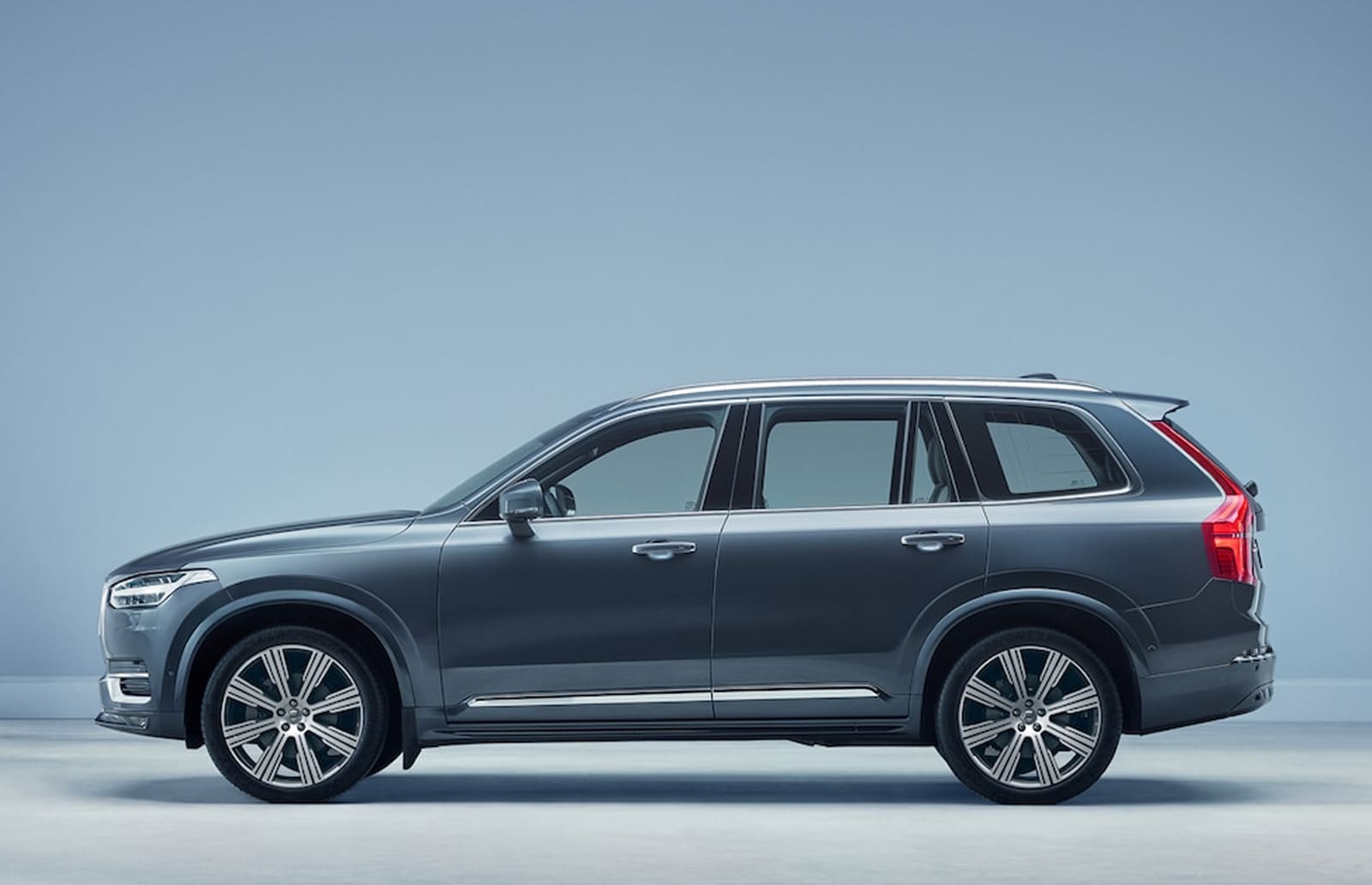 Once you've spent time driving a Volvo XC90, it may strike you as unfortunate that the acronym "SUV" stands for Sport Utility Vehicle. Not that there's anything wrong with the term, but "Sport" and "Utility" — while accurate — aren't really sufficient to describe the XC90 experience. For those of us at Volvo Cars Walnut Creek, we like to think that "SUV" stands for "Sophisticated Understated Volvo" when describing the XC90. That's because the 2022 Volvo XC90 is the brand's most luxurious, spacious, and stylish SUV.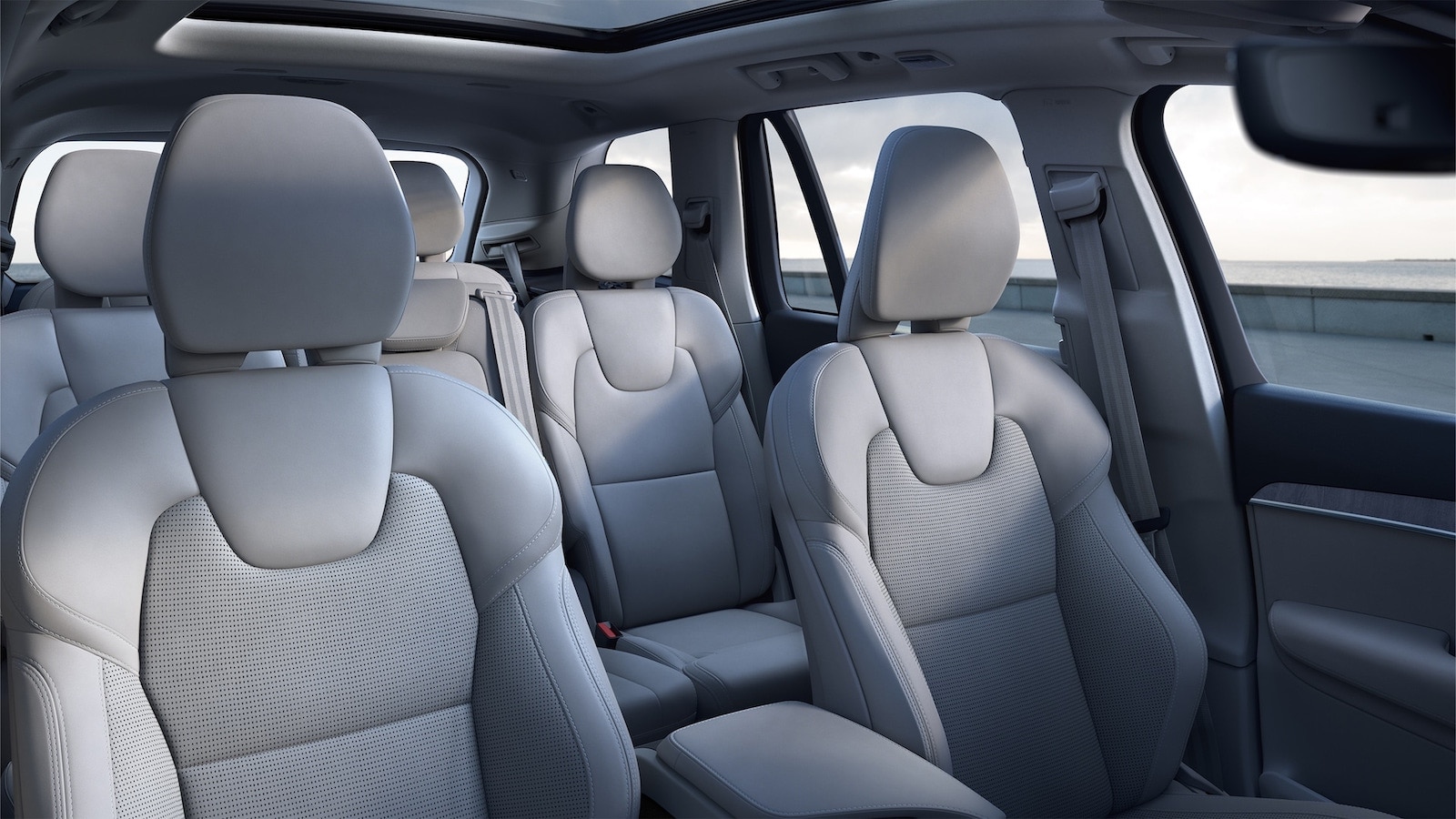 As described by Forbes Magazine, "One area where the XC90 excels is within the vehicle – accommodations are first-rate. Volvo's front seats are some of the best in the business, and the seats in the second row are nearly as comfortable. Both rows of passengers will find outward vision excellent and plenty of room for shoulders and knees. The third row boasts class-leading legroom."
To us, that sounds several notches above "Utility". And when you look around the interior of the XC90 and note the plush leather seating, genuine wood trim, and beautifully polished metals, you will more likely think "Luxury".
Let's Consider "Sport" and "Utility"
Thus far we've focused on the Volvo XC90's sophisticated styling and understated luxury. Now we should address the fundamentals of why people choose to drive an SUV.
First, we should say that the Volvo XC90 does not assume that you will be fording rivers or outrunning lions. (Although we suspect that the XC90 would perform quite admirably in either of those highly unlikely scenarios). Instead, it assumes that you live in a metropolitan area, such as the San Francisco Bay Area, and you enjoying traveling to destinations throughout Northern California, including Napa, Mendocino, Carmel, Big Sur, Yosemite, and Lake Tahoe. Especially Lake Tahoe. This is why the Volvo XC90 puts a high value on spaciousness, comfort, and refinement, because you most likely want to arrive at your destination feeling relaxed.
The 2022 Volvo XC90 will comfortably seat seven, has cargo capacity of 85.7 cu. ft., a towing capacity of 5,000 lbs., and boasts an impressive EPA estimated 30 MPG Highway. Or, step up to the 2022 Volvo XC90 Recharge Plug-In Hybrid and enjoy and EPA estimated 58 MPGe.
Additionally, the XC90 rewards its passengers with such amenities as an air purifier, head-up display, Google built-in, 360-degree camera, and driver assistance technology. Without needing to go further down the list of specifications and features, the 2022 Volvo XC90 certainly checks the "Sport" and "Utility" boxes.
A Safe Investment
While you might think we're talking about a Volvo's excellent resale value, we're actually referencing Volvo's reputation for safety. For decades, safety is for what the brand has best been known. So it is no surprise that the XC90 is an IIHS "Top Safety Pick+".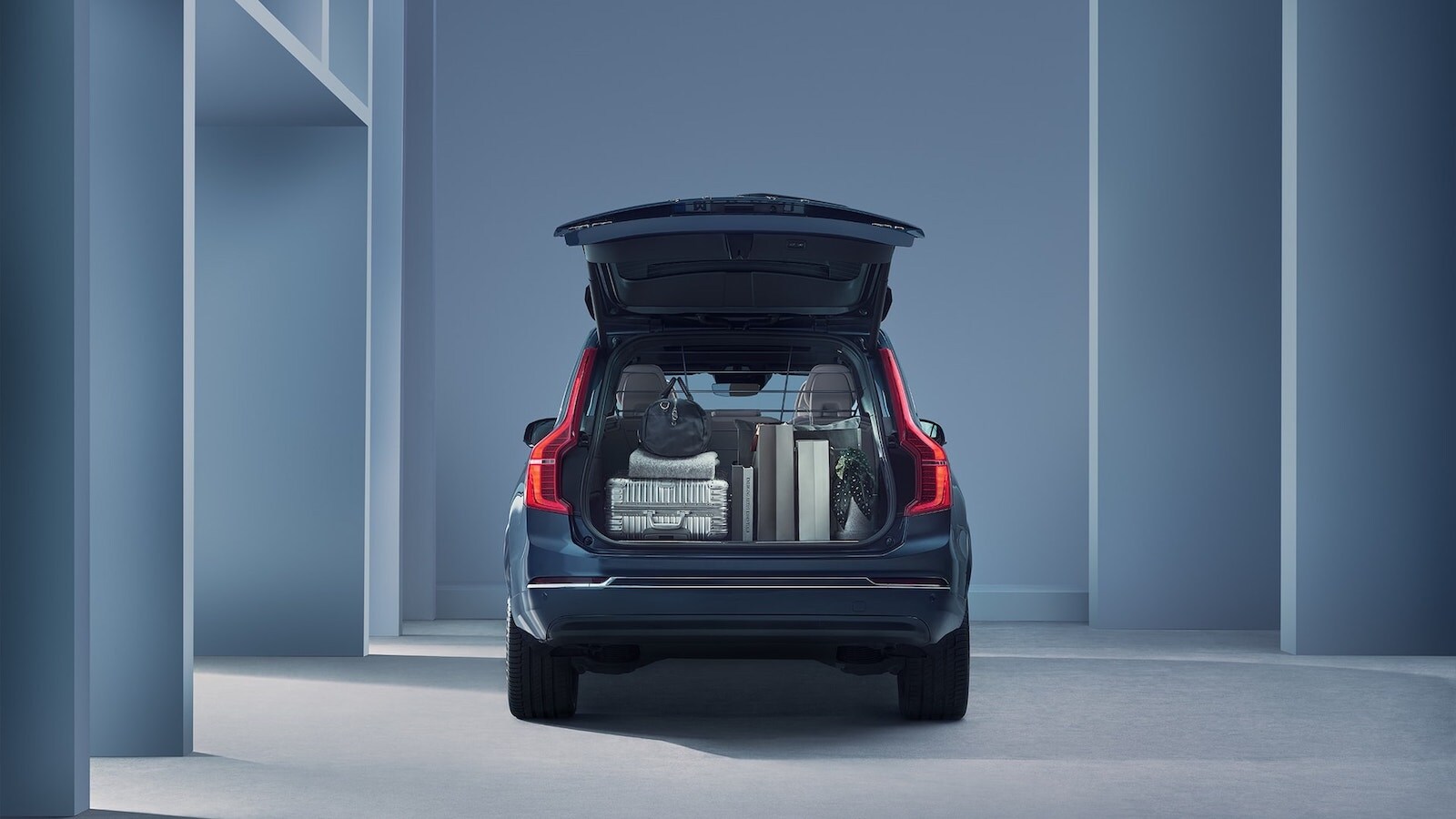 Buy or Lease a 2022 Volvo XC90 at Volvo Cars Walnut Creek
As one of Northern California's leading Volvo dealerships, Volvo Cars Walnut Creek is proud to offer an impressive selection of 2022 Volvo XC90 and Volvo XC90 Recharge SUVs. Our Sales Team is comprised of Volvo enthusiasts who are eager to discuss the specifications, features, and benefits of the entire line of Volvo models, but particularly the flagship Volvo XC90. Volvo Cars Walnut Creek accepts all makes and models of trade-ins, offering market value or above. If you're considering a Volvo, we believe Volvo Cars Walnut Creek is the best place to begin your search.
Volvo Cars Walnut Creek / San Francisco Bay Area
Volvo Cars Walnut Creek is located in Walnut Creek, CA, conveniently near the I-680 and Hwy. 24 junction. As an Authorized Volvo Dealership, Volvo Cars Walnut Creek serves the East Bay's Contra Costa communities and beyond, attracting Volvo enthusiasts from throughout Northern California. Volvo shoppers will find an impressive selection of New Volvos, Certified Pre-Owned Volvos, Used Volvos, and a range of other quality used cars for sale or lease. Volvo Cars Walnut Creek also accepts all Volvo lease returns and will purchase your current vehicle, whether it is a Volvo or not, and regardless of whether you purchase a replacement vehicle from the dealership.
Additionally, current Volvo owners will appreciate Volvo Cars Walnut Creek's Authorized Volvo Service Center, where customers enjoy seasonal service specials and can have warranty and recall work performed, along with regularly scheduled and recommended Volvo maintenance.