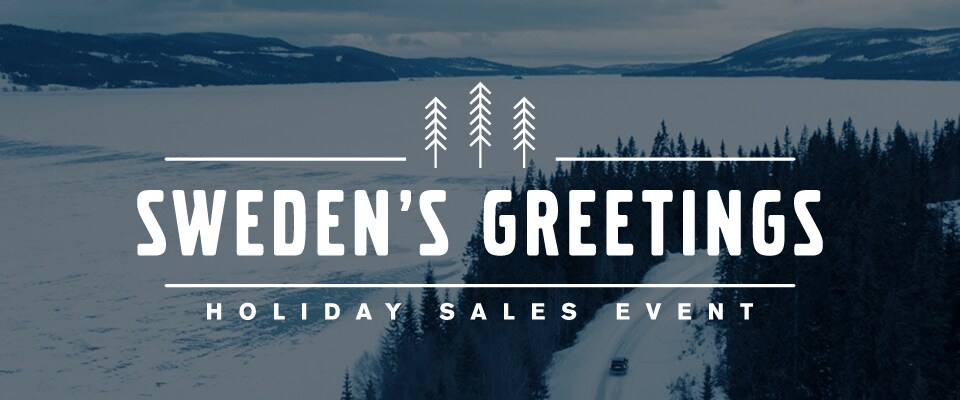 Celebrate Winter at Volvo Cars Walnut Creek with Sweden's Greetings
Winter is well on its way, and with it come lots of reasons to give thanks. It's a time to enjoy moments with family and friends and to enjoy warm drinks by the fire. Most of all, it's a time to save hundreds on a new 2019 or 2020 Volvo from Volvo Cars Walnut Creek through the Sweden's Greetings Sales Event, going on now through January 2, 2020.
Right now, Walnut Creek, CA shoppers can save big on qualifying Volvo luxury cars and SUVs with Sweden's Greetings. During Sweden's Greetings, Volvo Car Financial Services will waive the first month's payment on all new leases and financing agreements on qualifying vehicles up to $750.
If you've been waiting for the perfect time to lease or finance a new Volvo car, SUV, or wagon, the Sweden's Greetings Sales Event is the perfect time to get a beautiful new vehicle while saving money. On all leases of at least 36 months and finance contracts of at least 48 months processed through Volvo Cars Financial Services, available through the Volvo Cars Walnut Creek finance center, the initial payment will be waived up to a limit of $750.
The terms of the Sweden's Greetings Sales Event pertain to select models from 2019 and all new 2020 Volvo models. The 2019 models covered are limited to the S60 sedan, XC60 SUV, and the three-row XC90 SUV. Take out a new lease or finance contract on any of these 2019 models through Volvo Cars Walnut Creek and Volvo Cars Financial Services will waive your initial payment.